Welcome to St Anne's School. My name is Lesley Steward and I have been the Headteacher at St Anne's School since 2010 and have been teaching in Wandsworth schools for 25 years.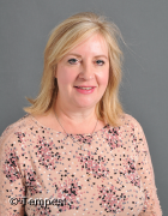 The children, staff and governors at St Anne's C.E. Primary School offer a warm welcome to you and your family. Our website aims to tell you about our school – what we stand for and what we want for our children.
As a small one-form entry school, we know all the pupils as individuals and have created a warm, safe family environment in which they all can flourish. At the heart of our school is a clear commitment to nurturing and helping children to reach their full potential through the distinctive Christian character and promotion of Christian values.
We have high aspirations for all our children. Our highly skilled staff team plan challenging and exciting lessons. Each classroom is a hive of activity with children engaged in learning through meaningful and relevant activities.
We provide a stimulating, challenging and friendly environment underpinned by trust and partnership with parents. We instil a love of learning which our children can carry with them throughout their lives. We lay great emphasis on the spiritual, moral, social and cultural development of each child and expect high standards of behaviour and achievement from all our pupils.
We are proud of our community and want all our pupils to leave the school proud of their own success, with a positive attitude and with the necessary skills, knowledge and wisdom to face the future with confidence.
We hold regular open days so if you would like to visit the school to find out more. Please contact the school office to arrange a visit.
Lesley Steward, Headteacher