Hi Oaks,
This week was Healthy Eating week. We talked about what a healthy plate should look like.  We made some healthy fruit skewers and enjoyed sharing them with our friends.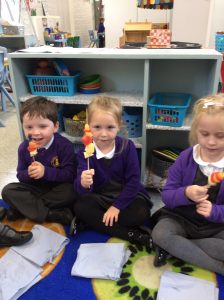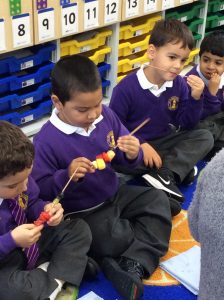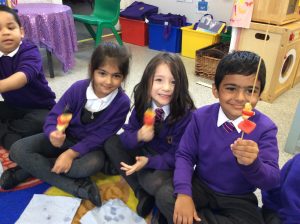 This week we have also been learning all about matching and comparing objects. We really enjoyed reading the book Simon Sock to help us with this.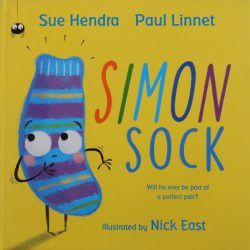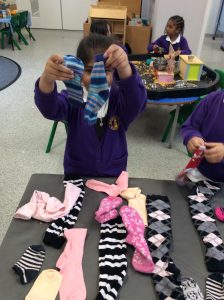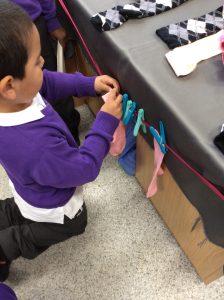 Today we celebrated our third Merit Assembly, celebrating the children's achievements. This weeks Merits went to Kayla and Rayyan. This week we have been learning all about Harvest. Rayyan really enjoyed singing and dancing to our Harvest song 'Big Red Combine Harvester'. Kayla confidently shared her ideas about Harvest during our RE carpet sessions.
Dede and Emily also received some awards for helping to tidy up and Xavier for trying lots of different activities and using his wonderful imagination.
Well done 🙂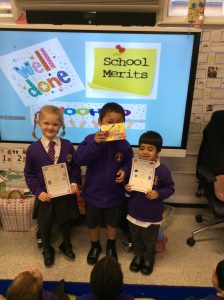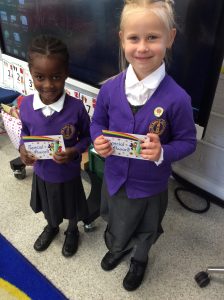 Remember, if you have any questions, please contact me via email at [email protected]
Enjoy your weekend,
Miss Hoban