Hi Oaks,
This week we began our advent countdown to Christmas. In RE we retold 'The Christmas Story' and began learning some songs to go with the story. Here are some of the wonderful Advent calendars the children created.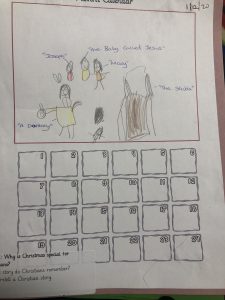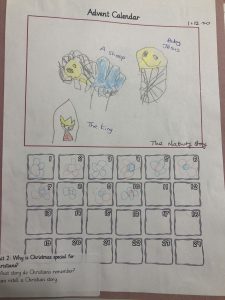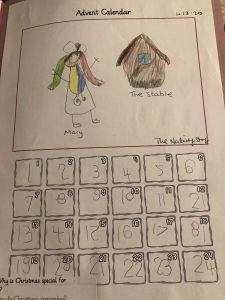 We created our cards for Age UK. We used fruit and vegetables to make the snowman.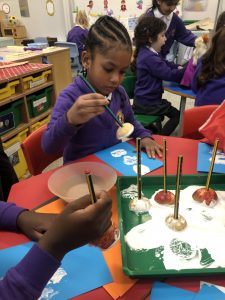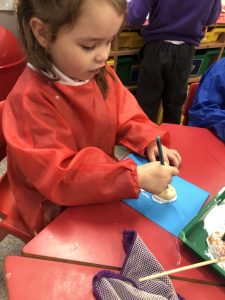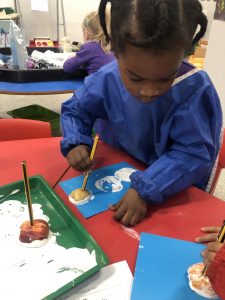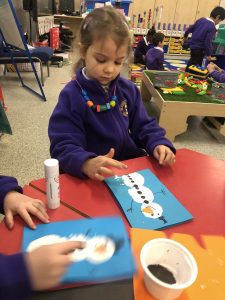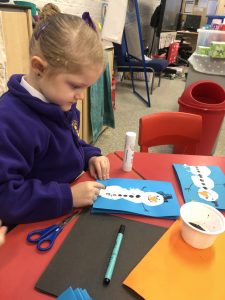 Santa's elves were busy  designing, assembling, wrapping and posting toys for Christmas.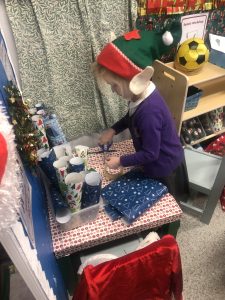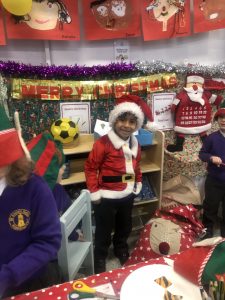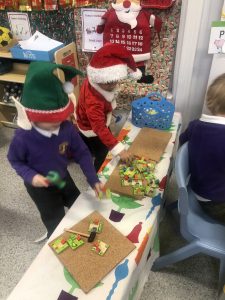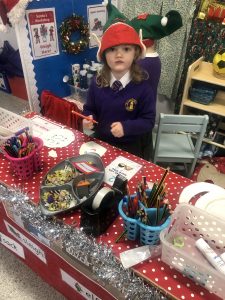 We celebrated our Merit assembly today. Our Merits went to Henry and Anamaria. They received Merits for using their imagination, being creative and focused in our role play area. Well done!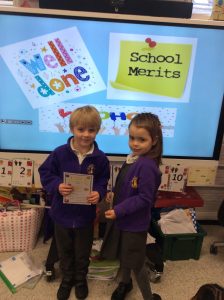 Have a wonderful weekend Oaks,
Take care,
Miss Hoban