To support the work of the school, we have set up 2 fund raising pages: Our School Lottery and Give as You Live, an online shopping portal which automatically gives donations to the school if you purchase any items from major brands and online sites such as Amazon and eBay as well as most supermarkets.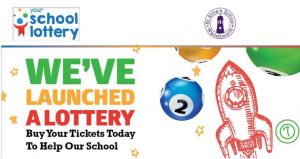 You will need to register, create an account then search for the school under "St Anne's Church of England Primary School Wandsworth" for the chance to win up to £25 000 per week as well as smaller cash prizes throughout the year.

This site enables you to register and support the school with every purchase that you make.  Once you have registered, download the app to your smartphone or tablet, which sets up a personalised page showing the school's name and how much you have raised.  A search facility enables you to search the site for over 4000 stores; everything from major supermarkets to Just Eat to sports shops, gardening centres and our online favourites, Amazon and eBay.
Should you require any assistance with the above, please come in and speak to Dee  in the office between 7.30am and 12.30pm