Elm have had a fantastic week back.
We have been learning all about the Empire Windrush and the history of the Caribbean as well as practising our written methods for division. Please ask us all about it! 🙂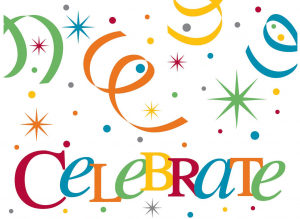 This week Celina received a merit for her thoughtful and mature contributions to collective worship and PHSE. Well done Celina.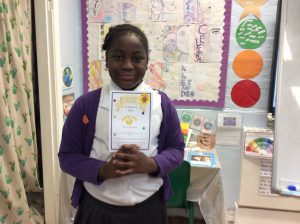 Nour was also celebrated for winning an award from the Young Writer's 2020.
Nour's creative writing piece 'The pie', written during her time learning form home, will be published in The Young Writer's Anthology and a copy of it will live in the British library for ever!!
St Anne's are so proud of you Nour, Well done 🙂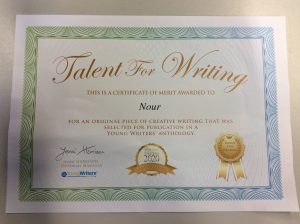 Have a fantastic weekend 🙂
Miss Thorn 🙂