In our Early Years setting at St Annes, we aim to provide a curriculum to develop the whole child. We believe that young children learn best through first hand experiences e.g. doing, touching and seeing for themselves. We plan activities across the seven areas of learning to ensure each child receives a broad and balanced curriculum both indoors and outdoors.
Here is some information on how we support children in the seven different areas of learning in our Early Years at St Annes.
Personal, Social and Emotional Development
This area has a focus on self-regulation, managing self and building relationships.
• Playing turn-taking games
• Taking part in new experiences such as class assemblies, Nativities and workshops
• Involving children in writing a set of class rules
• Helping with jobs such as tidying and preparing snack
• Opportunities to explore making relationships through play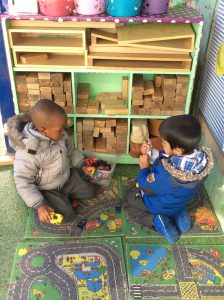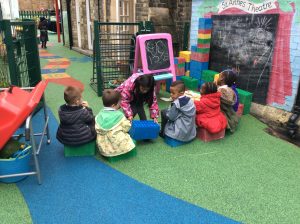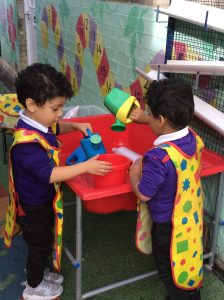 Communication and Language
This encompasses listening, attention and understanding and speaking.
• Sharing stories throughout the day
• Show and Tell where children can bring an item of significance in to talk about
• Carpet time and talk partners
• Cooking and talking about the ingredients and processes
• Taking part in different sensory activities that develop language and vocabulary
• Plenty of opportunities for children to talk and for adults to listen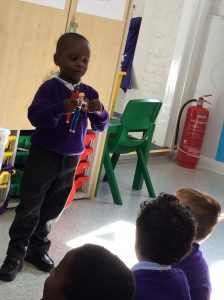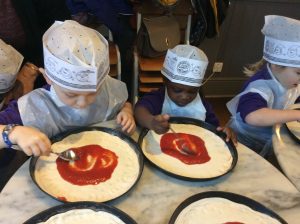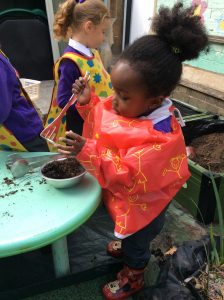 Physical Development
This covers gross motor skills and fine motor skills.
• Going to the climbing frame
• Handwriting sessions from Reception
• Using tweezers, pegs, play dough and different one-handed tools to develop fine motor control
• Scooter and balance bike training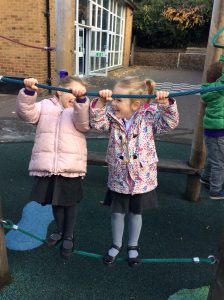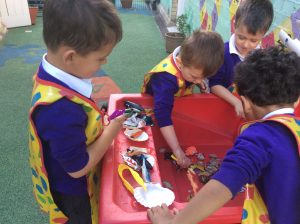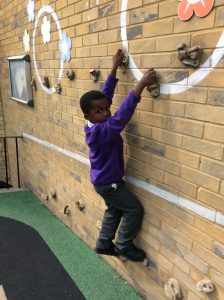 Literacy
This covers comprehension, word reading and writing.
Home school library and sharing stories throughout the day
Fine tuning pencil grip and control
Learning to write their name from Nursery and their surname in Reception
Self-registration for name recognition
Engaging in purposeful writing tasks such as writing letters to post and shopping lists for cooking activities
Buddy Readers with one of the older year groups
1:1 and guided reading from Reception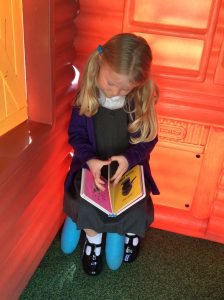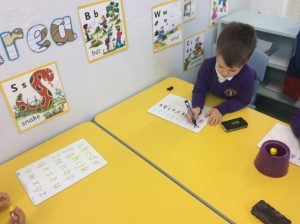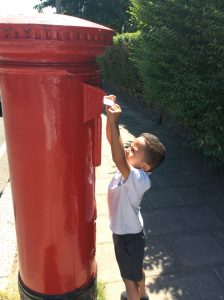 Mathematics
This encompasses number and numerical patterns.
• Number and shape of the week
• Using the Maths Mastery approach for teaching Mathematics
• Cooking activities
• Shape and number hunts in the environment
• Daily Maths Meeting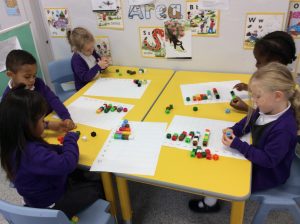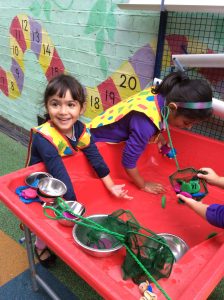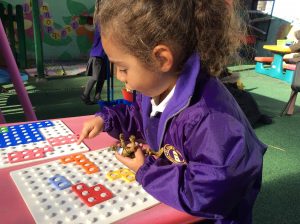 Understanding the world
This looks at past and present, people, cultures and communities and the natural world.
• Observing the caterpillar life cycle with our own chrysalides
• Going to the school garden and pond
• Using the interactive whiteboards and the ICT suite weekly
• Going on local class visits to the post-box, Library and a pizza workshop at Pizza Express
• Collective Worship and weekly R.E sessions in Reception
• Gardening and learning how to care for the environment
• Learning about celebrations such as Christmas, Easter, The Chinese New Year and Diwali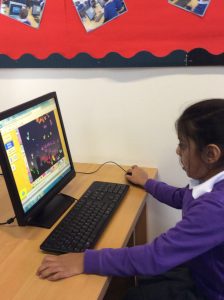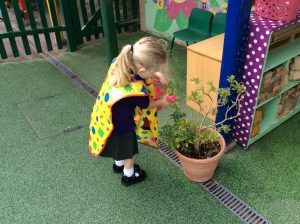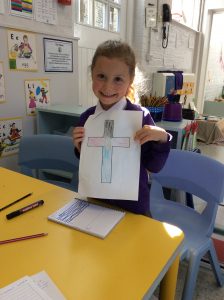 Expressive arts and design
This encourages children to create with materials and be imaginative and expressive.
• Role-play areas such as a home, Post Office, Pizza Express, baby clinic and  Sainsburys
• Singing and music sessions
• Exciting dressing up clothes and role-play resources
• Independent resources available in The Creation Station for making
• Getting messy in the mud kitchen and exploring different sensory activities such as shaving foam, rice and flour
• Taking part in a whole school Art Week
• Learning about famous painters and designers such as Piet Mondrian and Roy Lichtenstein