Collective Worship
Prayer and times for reflection are central to our acts of worship. In every classroom and in the shared areas of the school there is a prayer and reflection area.
Collective worship is an important part of the school day. We follow monthly themes based on Christian values. Our children take an active part during collective worship and are given many opportunities to take a leading role during worship.  As well as prayer and reflection, singing is also an important part of our worship at St Anne's.
We have a strong pupil lead Faith Group which includes pupils from all faiths from Years 1 to 6.  The faith group monitor the spiritual awareness across the school and lead the whole schools participation in our Christian services throughout the year.
'I enjoy singing and when Father Gordon comes and tells us stories about Jesus'. Year 6 pupil;
Here are some pupil responses in response to Collective Worship: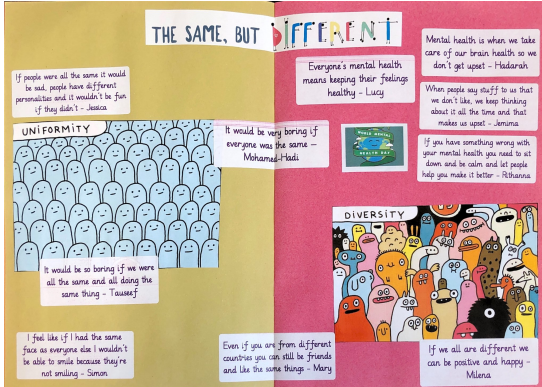 We hold a weekly 'In The News' Collective Worship which gives students the opporuntity to engage with current events and give children an awareness and understanding of whats going on in the world around them.
Here are some pupil voices in response to an 'In The News' Collective Worship: